Composition for four – Sound performance for four women
2009, (90min), Castle Dringenberg
with Tal Alperstein, Beate Linne, Christine Haase and Dr. Christine Heil
concept by Christine Haase
photos by Kiên Hoàng Lê
Three women sit on a stool; one is empty as invitation for the audience to join the action. In front of each woman is one old zinc tub placed. The tubs are filled with water. The women sit whit their back to each other. Slowly and synchronized they plunge a dry white sheet into water. The motions turn bigger and dynamic. Plunging the sheets into the water is an ongoing repetition. Each woman works out sound with the material (sheet, water, body motion) and directly in reaction to the group.
The 4-channel-recording of water sounds and also placed zinc tubs and wet sheets where left until the end of exhibition.
.
part 1 (water sounds / cut version, 16bit)
part 2 (water sounds / cut version, 16bit)
.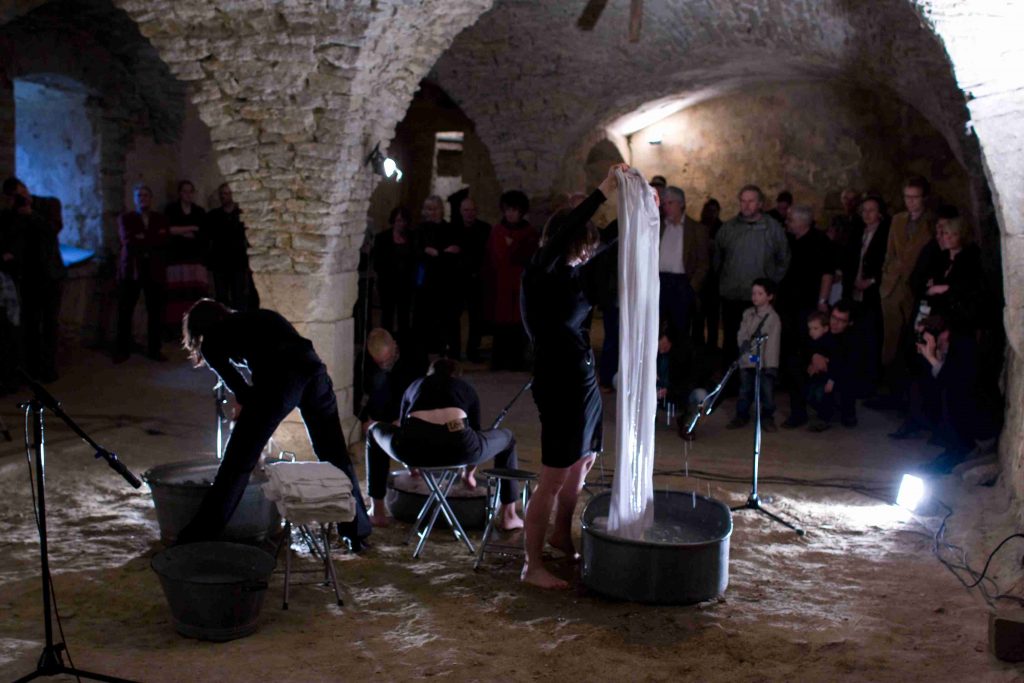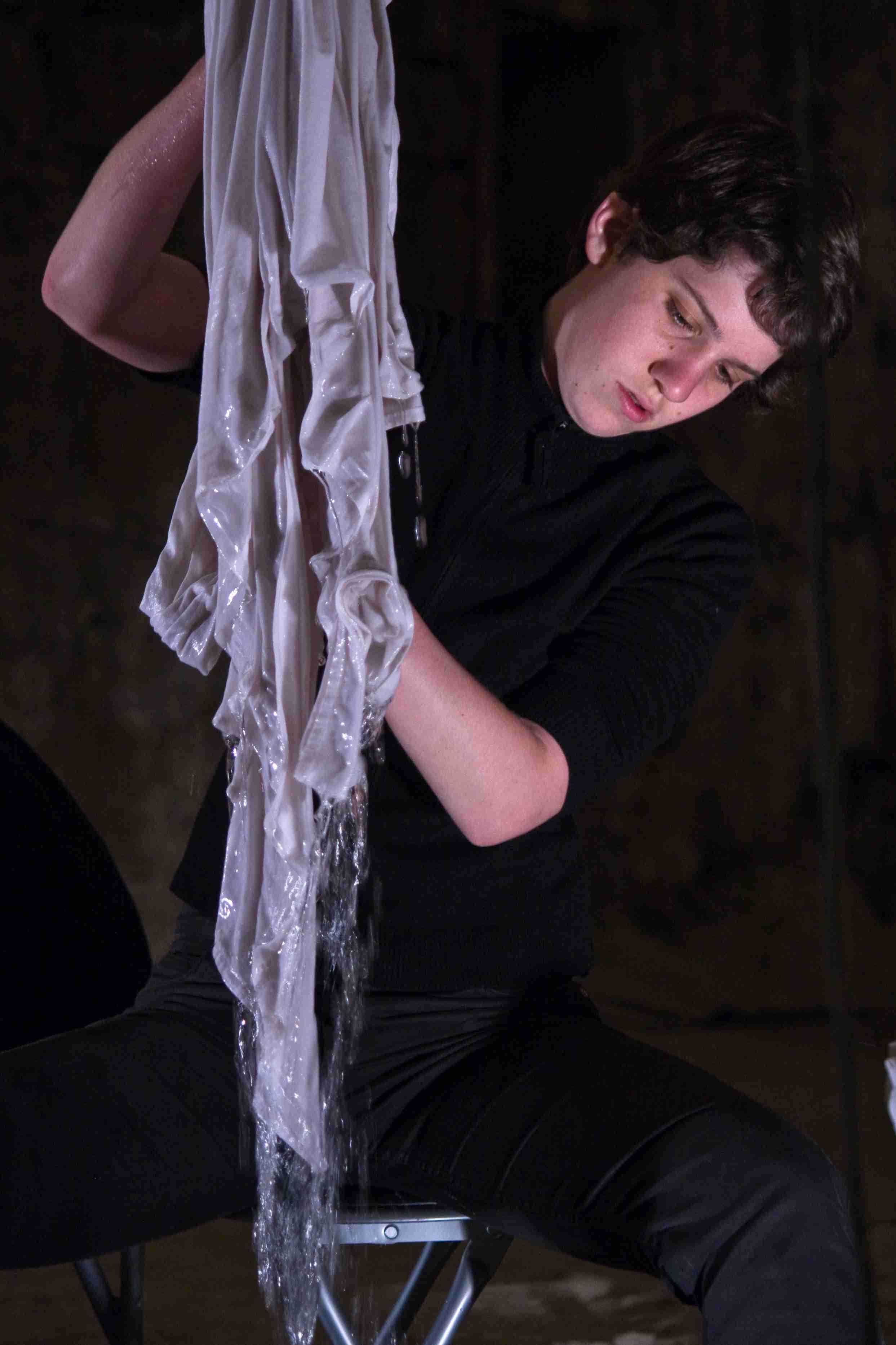 Tal Alperstein